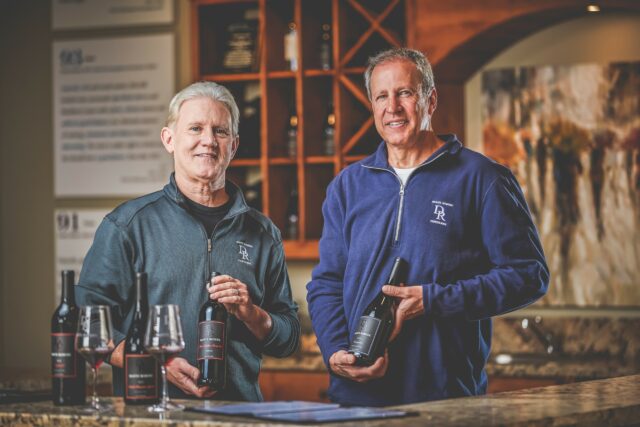 Friends for over 40 years, Owner-Winemakers,  Dan Rosenberg (pictured right) and Bob Bossi (pictured left), aka "Dante" and "Robere" can almost always be found in the Tasting Room during our normal Tasting Hours.
To reach them, stop by, phone or email.   Contact us at the winery by phone during tasting room hours: (925) 245-0172.  General winery email inquiries can be made to Tastingroom@danterobere.com  or use the form below to send an email directly to Dan or Bob.
Visit our Tasting Room
On Friday from 1 to 5pm and Saturday & Sunday from Noon to 5pm
1200 Wetmore Road, Livermore, CA 94550 directly across the street from Sycamore Grove Park.
Winery Phone: (925) 245-0172
General Email Inquiries: tastingroom@danterobere.com